Become water-efficient with the help of our Hallandale Beach sprinkler repair & installation team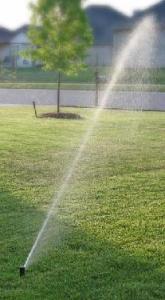 Our customers want the best of both worlds, and we're happy to give it to them. There are a lot of myths floating around about water conservation, including the idea that an efficient sprinkler system means you have to sacrifice your green lawn. Fortunately, this is not the case. If you want to learn more about how you too can be water-efficient, talk to one of our Hallandale irrigation contractors members today.
Efficient, Effective
Our team knows the most about water efficient residential irrigation. No matter your budget, we will provide solutions that will use less water while delivering that water with the precision that goes directly to the roots. Saving water is all about being smart about your use of water. See how we can help get you going in the right direction.
Save Money
Many homeowners are surprised to learn what a good investment a water efficient sprinkler system can be. In addition to the numerous tax breaks available, you will also notice a significant drop in your monthly water bill. In short, feel free to take long showers knowing that you are doing your part to be smart about water.
Call Today!
Whether you need a whole new installation, or a set of more effective sprinkler heads, we can provide the best in water saving technology on nearly any budget. Call one of our sprinkler pros today to learn more about how you can cut water and maintain your property. We Provide The Best At A Price That Is Better. Come See How You Can Get The Most Out Of Your Lawn.